If any of you have children, nieces, nephews, cousins, or even the children of friends, you may be riddled as to what to get them for Christmas. There are so many toys out there today that are fancy and need way too many batteries. From my many years of babysitting I have noticed that children do like fancy toys, but they almost always like simple ones better.
Since this is a fashion blog I tried to find gifts that kept with my theme. I came across these sets on Fat Brain Toys and think that they are simple yet provide creativity for kids.
The first set is a Maggie Leigh Magnetic Dress Up Kit that is only $11.95. Her outfits can be mixed and matched and everything can be easily organized and stored in the box that comes with the set. Perfect for travel and for your budget!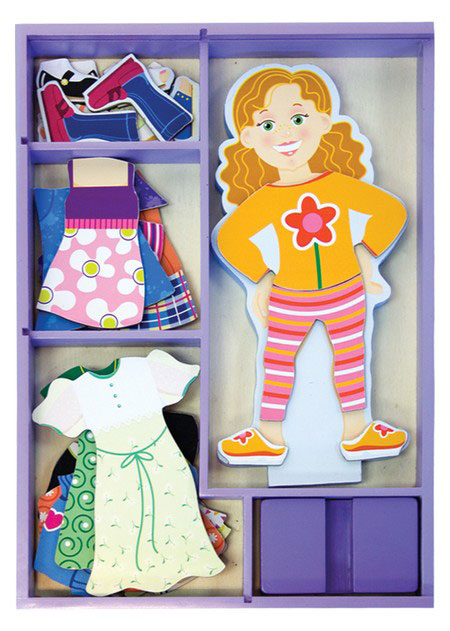 Now for the boys, I am sure that some of you say that boys should not be exposed to any "girly" toys. Well, I have seen many a little boy play with his sister's toys and turn out just fine. Guess what I used to play with? My brother's Ninja Turtles, Transformers, Hess Trucks, and army men. I would dig up worms in the dirt and climb trees. I turned out just fine.
Therefore, I recommend this Magnetic Pretend Play Jack set for boys. He can be whatever sports star he chooses. So there it is… a doll for boys minus the stigma and for only $10.95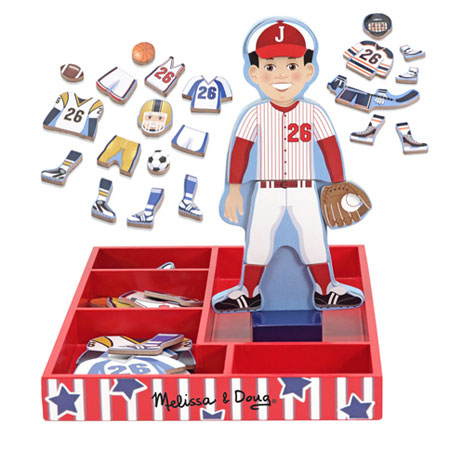 Photo Credits: Fat Brain Toys